Always On The Edge...
Recent Projects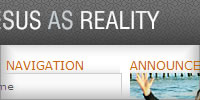 CLIENT: First Evangelical Free Church, Lincoln, NE Youth Ministries
SERVICES: Web Development, RDS Content Management System, Corporate Identity
LAUNCH DATE: June 4, 2005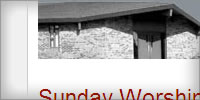 CLIENT: Bethel Baptist Church, Brookings, SD
SERVICES: Web Development, RDS Content Management System
LAUNCH DATE: May 24, 2005
About RDS
Today's rapid digital world has transformed sales, marketing and the information age. RDS provides you with innovative resources to help you keep your competitive edge, continue growing your business, and reach your goals.
Resources to help you make your mark are readily accessible through a variety of media and technological advances. These resources include web-development, multimedia and graphic design. Whether you are looking for a fully database-driven website, e-commerce, or informational site, rift design studio has the skills to do it. RDS works one-on-one with its clients for continued success and will help them find the best solutions for their market.
RDS specializes in these areas:
web-development
database integration
graphic design
multimedia
With RDS, clients learn more about technology and how they can use it more effectively to market themselves, boost efficiency, automate internal processes, improve information access and realize a positive return on investment.